Building 48
Area:
4040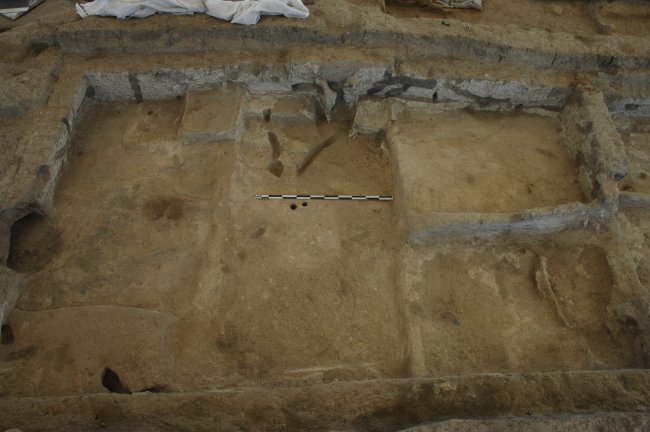 Click on the Plan below to view the related Space, Feature and Unit Sheets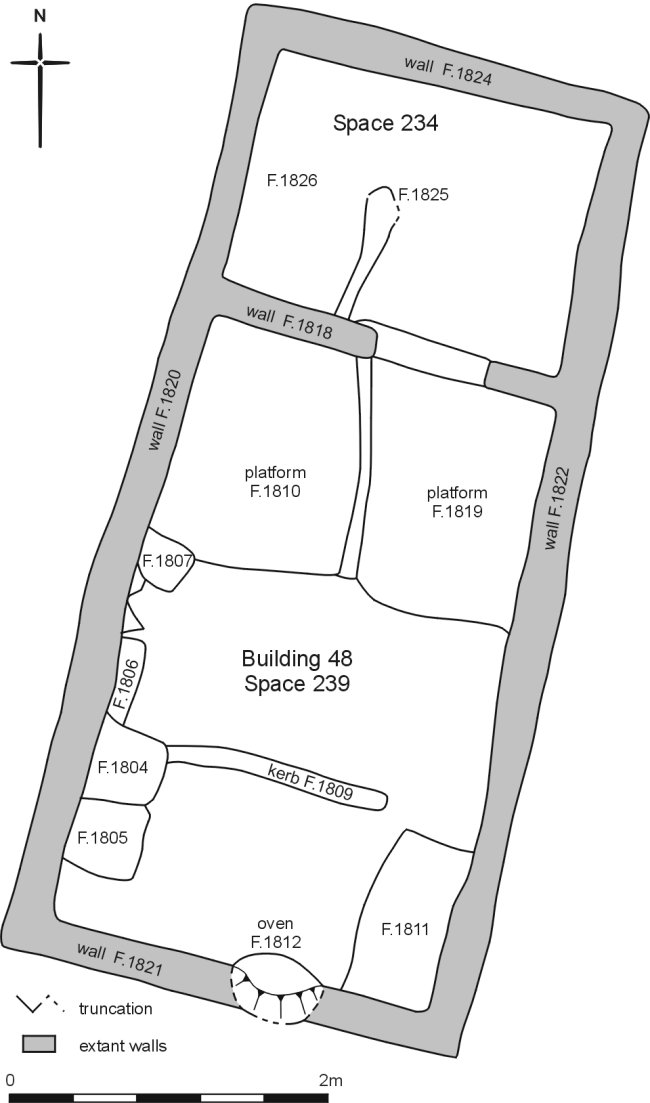 Location: East of B.49; Below Building 46
Building 48 is a small structure, measuring 2.40m by 4.90m, located directly to the east of Building 49 in the 4040 excavation area. Building 48 comprised of two rooms; a lager southern room (Space 239) and a smaller northern room Space (234), possibly representing a storage area. Building 48 was excavated to the latest occupation horizon by the Berkeley Field School team between the 14th of July until and the 2nd August 2004. Building 48 was sealed by the heavily truncated remains of Building 46.
Building 46 was heavily truncated by erosion at the surface of the mound. Only three walls of this later structure survived, with no occupation deposits surviving.

Building 48 was defined by mudbrick walls F.1820, F.1821, F.1822 and F.1824, which measured 0.18-0.30m thick. These walls were constructed of T light orange mud brick and a dark grey friable silty clay mortar. An internal mudbrick wall F.1818 was constructed from red brown clay silt and divided northern Space 234 from southern Space 239. A doorway at the eastern side of the wall allowed access between the two spaces.
Number of Related Diary Entries:
3
Conservation Recorded: No
Related Photos: 39 (Opens as a group in a new window)
Space Numbers Related to this Building: (Click to view the record)


Feature Numbers Related to this Building: (Click to view the record)


No. Of Units identified in this Building: 29 Click to view unit list