---
ÇATAL NEWS 11
THE NEWSLETTER OF THE ÇATALHÖYÜK RESEARCH PROJECT
December 2004
---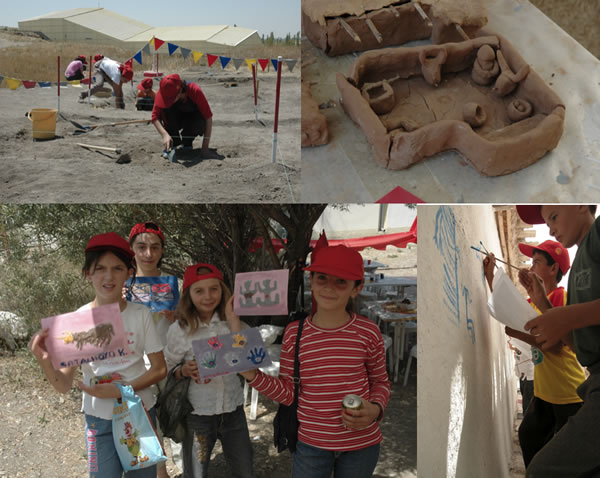 Figure 1 . Up to 500 children visited the site over the course of the season taking part in an educational programme that resulted from the EU-funded TEMPER project. This scheme brought 20 children to the site every day from different schools in the region. The day long activities included slide shows, site tours to watch the archaeologists at work, excavations on the 1960s spoil heaps and painting plastered walls of the experimental house, making clay models of Çatalhöyük houses, figurines and modelling reliefs on small tiles.
---
Our newsletters aim to provide a brief outline of each season's activities at Çatalhöyük. Highlights of the season's excavations and finds are described as well as summaries of research programmes and events that took place on site. More detailed information is available in the archive report (http://www.catalhoyuk.com/Archive_rep04/index.html)
The project works in Turkey with a permit provided by the Turkish Ministry of Culture and Tourism, and under the auspices of the British Institute of Archaeology at Ankara. It is supported by the McDonald Institute for Archaeological Research, the University of Cambridge, Stanford University, and the Institute of Archaeology, University College London.
---
---
Directions: pressing the daggers with move you forward and backward in the Çatal Newsletter.
Clicking the clay figurine will give you a table of contents.
---